Bloomberg: Erdogan Decided To Bring Down Russian Gas Prices
4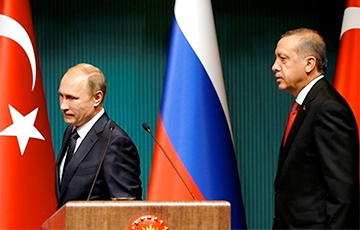 Turkey expects a discount of more than 25%.
Turkey is going to seek discounts on Russian gas imports. According to Bloomberg, Ankara even plans that the discount will be applied not only to payments for 2023, but also to payments made this year.
Ankara expects a 25% discount. Turkey plans to start talks tomorrow.
The Charter97.org website wrote that Turkish President Recep Tayyip Erdogan issued an ultimatum to Putin before the start of the operation in Syria.