Politico Names Weapons Ukraine Used To Strike Russian Airbases
6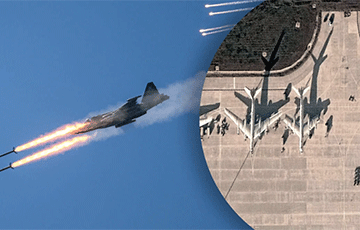 Details of the daring operation have been revealed.
Ukraine's armed forces have struck two Russian airbases in Engels and near Ryazan using Soviet-made Tu-141 drones modified by Ukrainian specialists.
This was reported by Politico.
The attack, which took place on December 5, killed three Russian servicemen and, according to unconfirmed reports, damaged two strategic bombers.
The Russian defence ministry said the attack was carried out with the help of Soviet drones. Bloggers and journalists supporting the Russian army specified that they were talking about Tu-141 Strizh drones, which were created in the 1960s and were designed for reconnaissance.
This version has now been confirmed in an interview with Politico by two unnamed Ukrainian sources familiar with the details of the operation. They report that the drones were modified by Ukrainian specialists, proving their ability to innovate - at a time when Russia is forced to buy cheap drones from Iran to strike Ukraine.
"The main success factor was surprise," Politico quoted one of its Ukrainian interlocutors working in Ukrainian government structures as saying. "Russia just didn't expect anything like that. Now they will be ready for it".
According to the sources, the technologies used to modify the Tu-141 were developed in Ukraine and not provided by the United States or any other Western countries.
We remind you that in the morning of December 5, explosions occurred at the Russian airbases Engels and Dyagilevo on the outskirts of Ryazan.
Journalists then published the first satellite images of Dyagilevo after the explosions. They showed the damaged plane.
At the same time, new satellite images had already been published yesterday noting that the blast-damaged Tu-22M aircraft had disappeared from the Russian airbase as well as at least nine Tu-22M bombers.