Forbes: Ukraine Has Weapons For Direct Attack On Moscow
5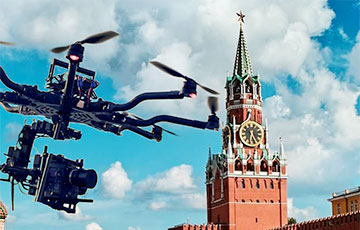 "Sleepless nights" have already started in the Kremlin because of this.
When explosions went off at Russian airfields (Engels and Diagilevo) hundreds of kilometres from the Ukrainian-Russian border, it did more than just damage at least two Russian bombers. It signalled - Kyiv now has the technology to strike at Moscow. This is reported in an article published in the western business publication Forbes.
"This does not at all mean that Ukraine is going to attack Moscow. But the likelihood of a strike on the city would entail several sleepless nights in the Russian capital," retired Australian Army General Mick Ryan told reporters.
He said there are now good reasons why Kyiv would refrain from a direct attack on Moscow for the time being. Because such a strike would automatically mean a much more powerful escalation of the aggressors' campaign of strikes against targets directly in Ukraine.
At the same time, experts say - Ukrainian drone raids on Moscow would be "fair game". For Russian occupier troops have been bombing Kyiv, as well as other Ukrainian cities, since the morning of February 24 - the very moment when Russia launched a full-scale war against Ukraine.
Experts say Moscow has enough potential strategic targets. And Ukraine has several ways of striking. The simplest, but also the riskiest, would be an act of sabotage within the aggressor's country, namely Russia itself.