Minsker Sentenced To One Year In Colony For 'Insulting Lukashenka'
8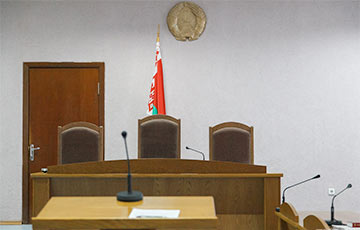 His mobile phone has been seized for the "benefit of the state".
On November 5, the Partyzanski district court of Minsk finished the criminal case against Vadzim Kalinin, 53-year-old resident of the capital. He was accused of "insulting Lukashenka" under Part 1 Article 368 of the Criminal Code, reported human rights defenders.
Judge Natallia Dziadkova presided over the trial.
According to the charges, Vadzim Kalinin, "using his mobile phone Xiaomi Redmi 6A, left an insulting comment on the social network Instagram under the publication of the minsk_news account with the image of Lukashenka in February 2022.
The court sentenced Kalinin to one year's imprisonment to be served in a general regime penal colony. His mobile phone was reportedly seized for the "benefit of the state".