Coming A-Foot: Lukashenka Disgraces Himself At EEU Summit In Bishkek
95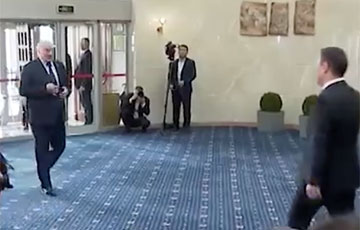 The dictator claimed that his Mercedes would not start.
Lukashenka disgraced himself in front of the participants of the summit of the Eurasian Economic Union in Bishkek. The dictator was late for the summit and made just another crackpot statement as to why it happened. Lukashenka "justified" his being late by claiming that "his Mercedes would not start".
A video of the dictator's pathetic excuses has been posted on social media.
"I'm not too late? Mercedes are weak, they wouldn't start. I came a-foot," Lukashenka said at a meeting with the head of Kyrgyzstan.