Emotional Story of Belarusian Who Fights for Ukraine
24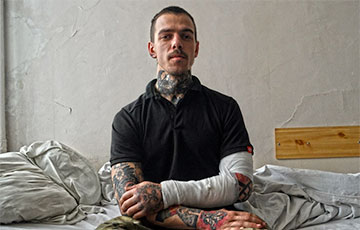 "He must be a hero for the Belarusian people!"
The Telegram channel of Belarusian volunteers in Ukraine published a first-person narrative of a Belarusian fighting for Ukraine:
- My name is Denis. My call sign is Kit. I came to Ukraine back in 2015 to defend its integrity and freedom. At that moment, I already understood that the fate of Ukraine will also depend on the fate of my country. We went through those hard times - the situation is the same now. With combat experience, we could not stand aside. It was decided to stand our ground to the end.
The battle near Bucha on March 3 began around 3 p.m.
Azov veterans said they had never seen anything as violent as this in the entire history of the war in Azov. No one believed that we survived. I must admit, I didn't believe it either...
We divided into groups and moved towards Bucha. We had two sectors to monitor. At about 2 pm, a heavy fight unleashed. We fought back. We shot down some of the enemy's equipment. The enemy suffered losses and decided to throw all forces at our group. Waking up in the hospital, I heard that we ran into a column that was much larger than ours: there were about 70-100 pieces of equipment, and they also had artillery. As I heard, it was Kadyrov's forces mixed up with special forces.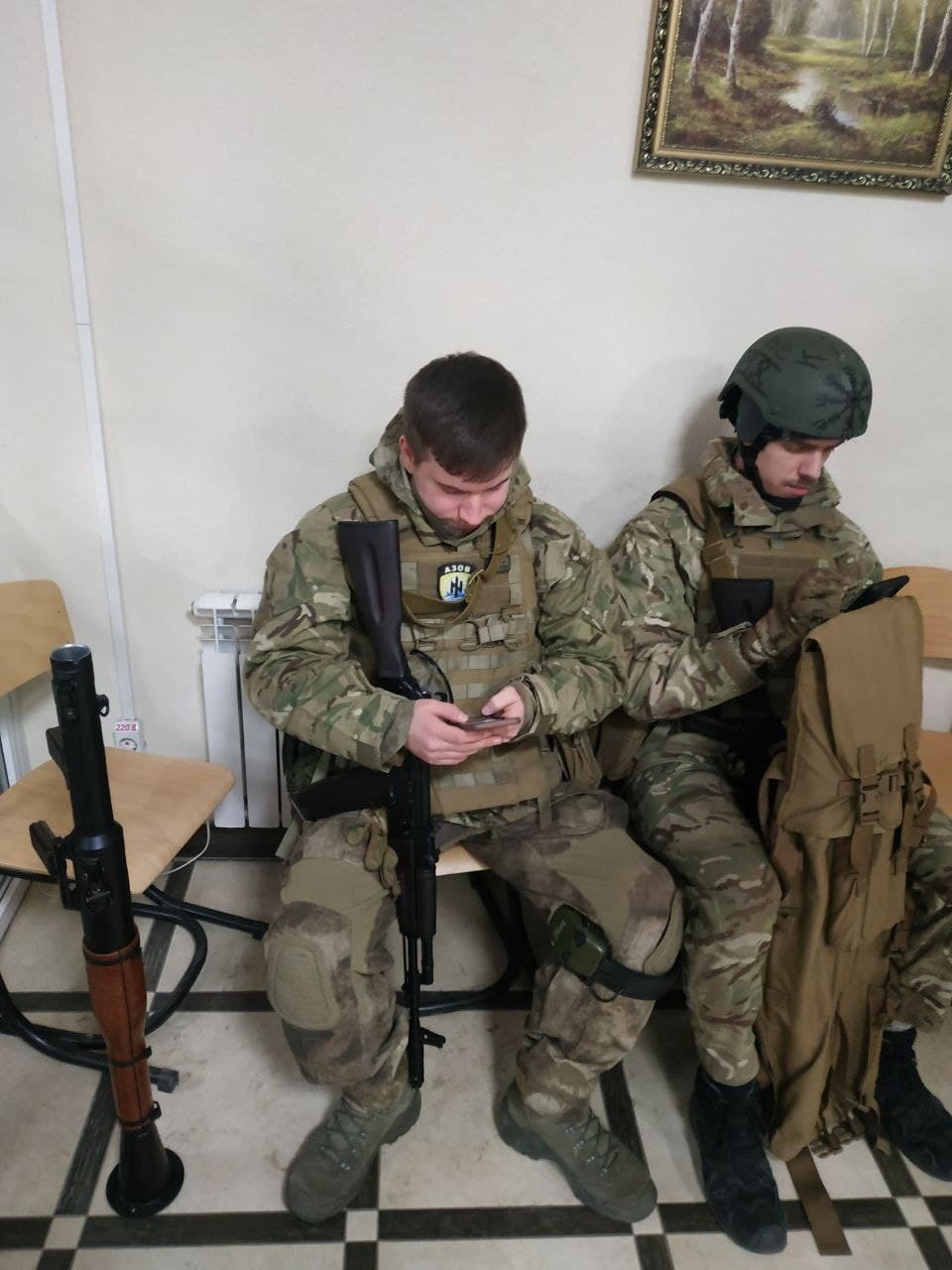 We took the fight and pushed the enemy back. We had two options: to defend ourselves and fight bravely to the end, or run away into open field and rescue our personnel under threats from guns and tanks. It was very risky. Our commanders decided to take the fight. As we strengthened our positions, the heavy shelling began. We knew that the enemy equipment aimed at us, but there was no understanding yet of how we could counter it. Yes, we annoyed and shocked them, but it wasn't clear how we could defend ourselves. We immediately called in to take the groups of 300.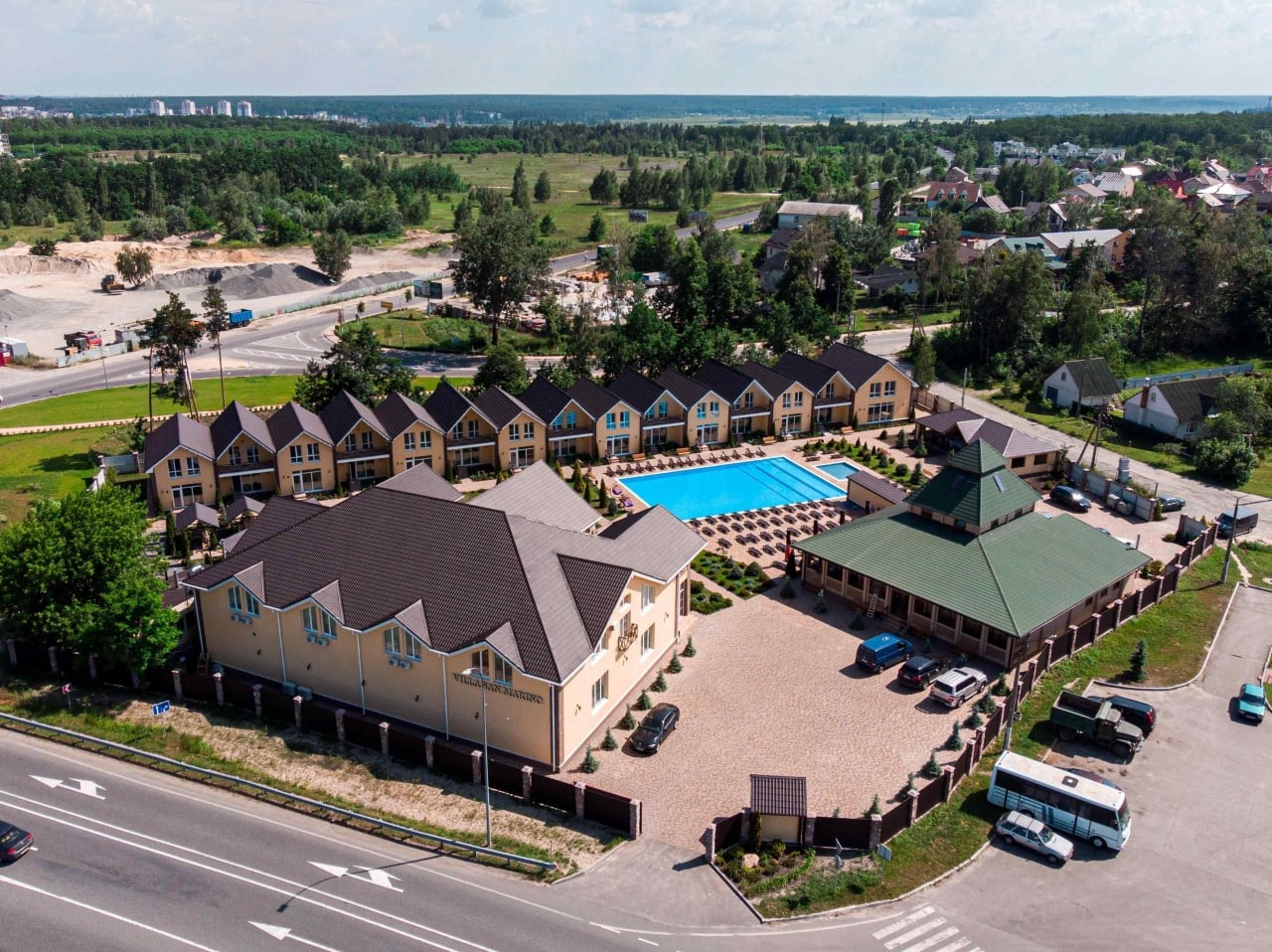 The cars arrived to pick them up. All the heavy injured were loaded, leaving the dead and the slightly wounded (three-hundredths). One of the commanders ordered me to check the direction of the Bucha highway. Our cars were to go to pick up the wounded there. I went into a hut. Then I heard a rumbling sound. I saw vehicles with a letter "V" on them. I realized it wasn't ours and ran to our wounded to inform them that we were being surrounded. At the same moment, the firing on our huts began. At that moment, Ilya "Litvin" was already dead. I ran and looked for him for a long time, since we both work together. I found him. He was dead. I pulled him to another place and waited for the "armor" to take us away.
Call fire on oneself
When they started to encircle us, the group that was alive (11-15 people) sheltered in one of the huts. The enemy simply shot at us from tanks, APCs and grenade launchers. By some miracle, some of us got out. We divided into sectors and held the line for about 10-12 hours. We had only non-alcoholic beer out of water and food. We provided first aid to the wounded. Our commander was severely wounded and held the line until the end. Once we had resisted the first wave, they wanted to drive us out: they threw grenades hoping we would run out of the building. We decided to act as quietly as possible. To imitate that we had been eliminated. Later, the enemy tried to start a cleanup operation with the infantry. We met them, fought back, and avenged our people. Then we realized that the "armor" that was supposed to come after us had engaged in combat with the enemy. We realized no one would come for us. After it, our Mowgli commander said: "Guys, I'm going to call the artillery fire on us. This is the only right decision. We call artillery fire and prepare to endure." When our artillery had worked off, the enemy equipment left. It was not clear to us where, as half the men were already disoriented. But we decided to keep absolute silence. The wounded endured the pain. Shoot only if is detected.
It's an odd feeling when you already consider yourself dead. I was already glad when the artillery was firing at us. I was just thinking: 50-50. If we survive, it will be great. If we don't, we will die as heroes. We knew where we were going. Those who held the line there are heroes.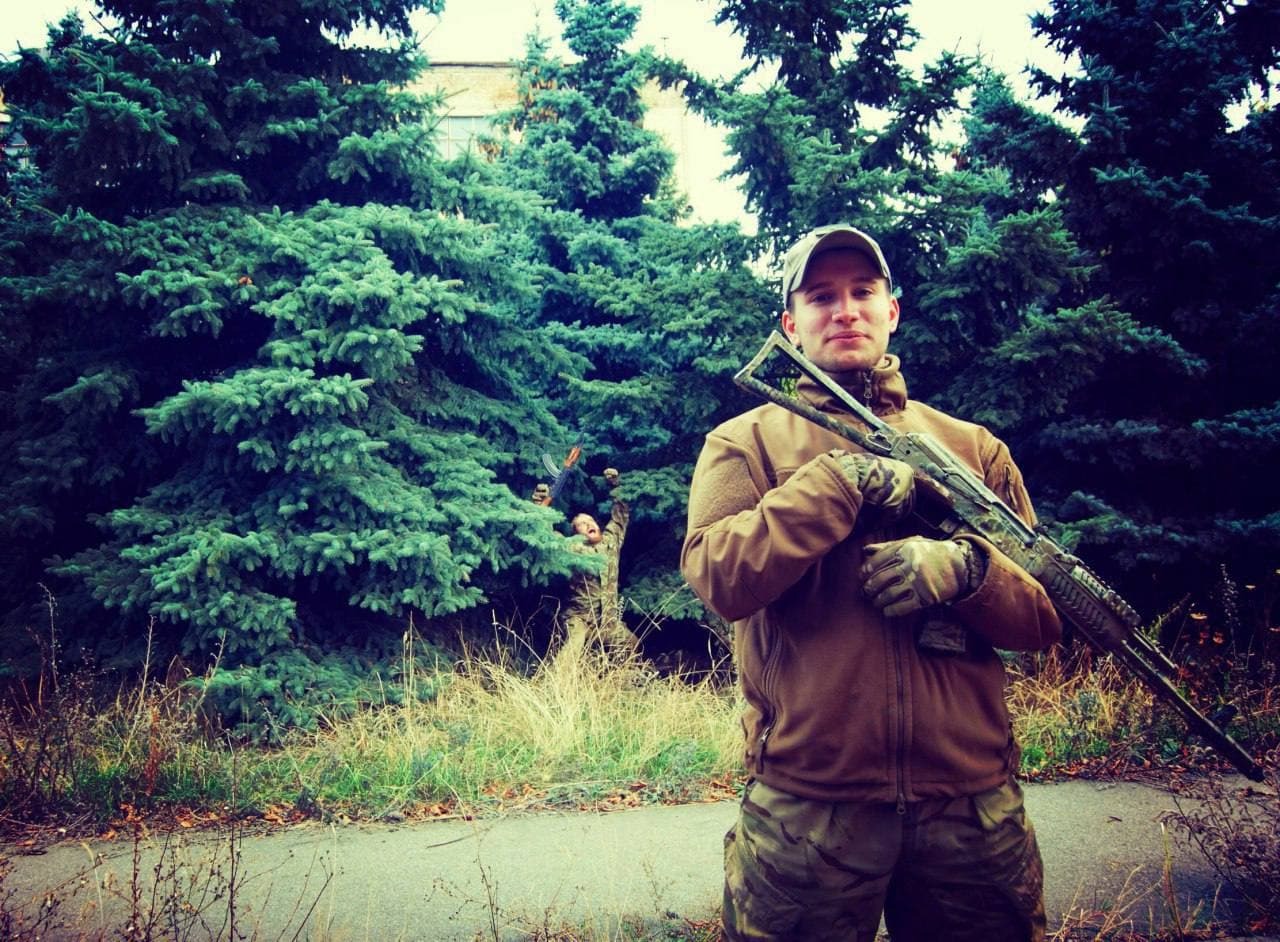 One of the ZSU guys reached our evacuation late at night. Some guys died during that time. And there were enough of those guys. The enemy's vehicles drove away. We grabbed all the wounded and began to move out of that burning house in silense. We moved lkke that for about two kilometers. When we saw our guys, the emotions were beyond compare. They were stunned. There was hope for getting out. Before that nobody believed we would make it out of there.
We took the wounded to the long-awaited civilian bus. We were finally on our way. We could only hope we would not be killed on the way. At the hospital, we received first aid, first of all, the seriously wounded. I had only my arm wounded. I tried to help the others. It was just a matter of transportation.
Injuries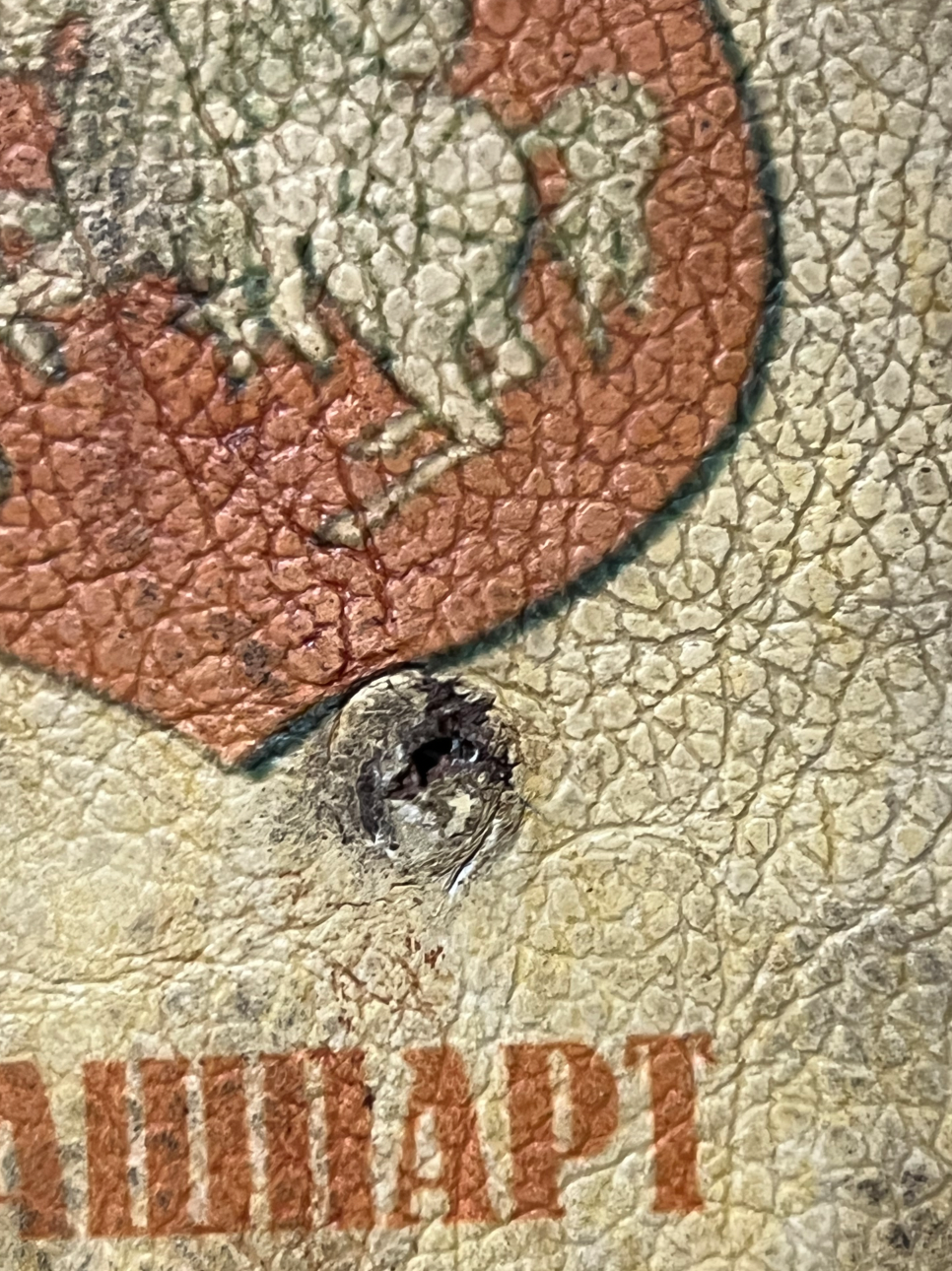 I got a shrapnel wound (two pieces, one of them was taken out). I got it during the explosion. I turned around and just felt something hit my arm. I don't know what it was. I had my passport in a pocket. The shrapnel hit that, too. I bandaged myself up and held my rifle with one hand, controlled the sector and helped as much as I could.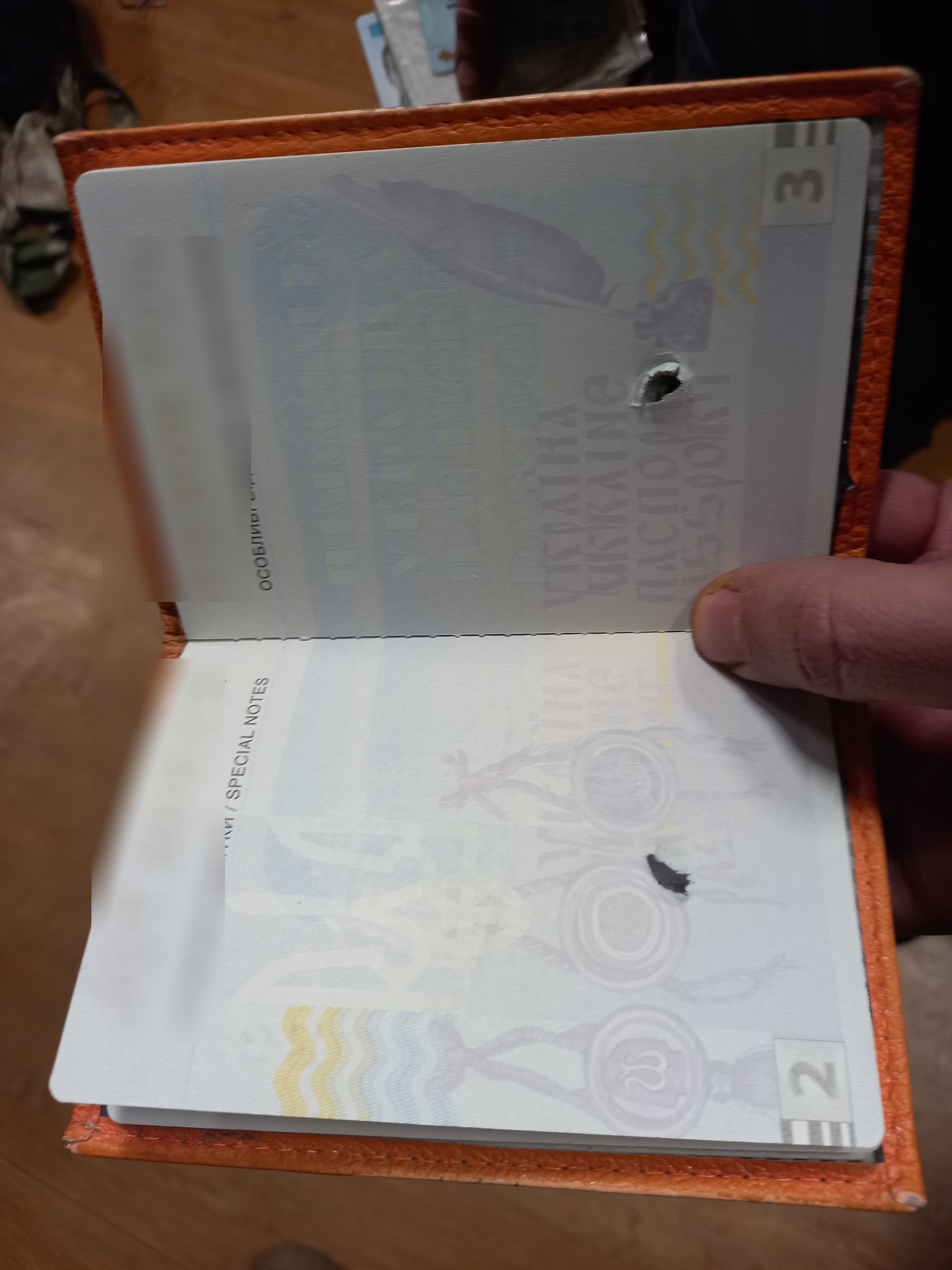 Enemy
It was 100% Russians. When they surrounded us, I saw Russian chevrons. They wanted to finish us off. We waited for them. My comrade-in-arms heard them coming from the yard, played ahead, went out and killed two more. I heard one of the Russians shouting, "Kill me! Bitches, kill me...".
It was such a close fight that even one of our fighters killed the enemy with a knife.
I know Russian soldiers know where they are going and where they are shooting at. They don't really care what they shoot with and where they shoot. They shoot with the most powerful weapon they have. When we fought back, they didn't expect infantry to be able to fight back against military vehicles. Morale and spirit was on our side. As practice shows, this is far more important, coupled with professional skills, than just units of equipment from unmotivated fighters.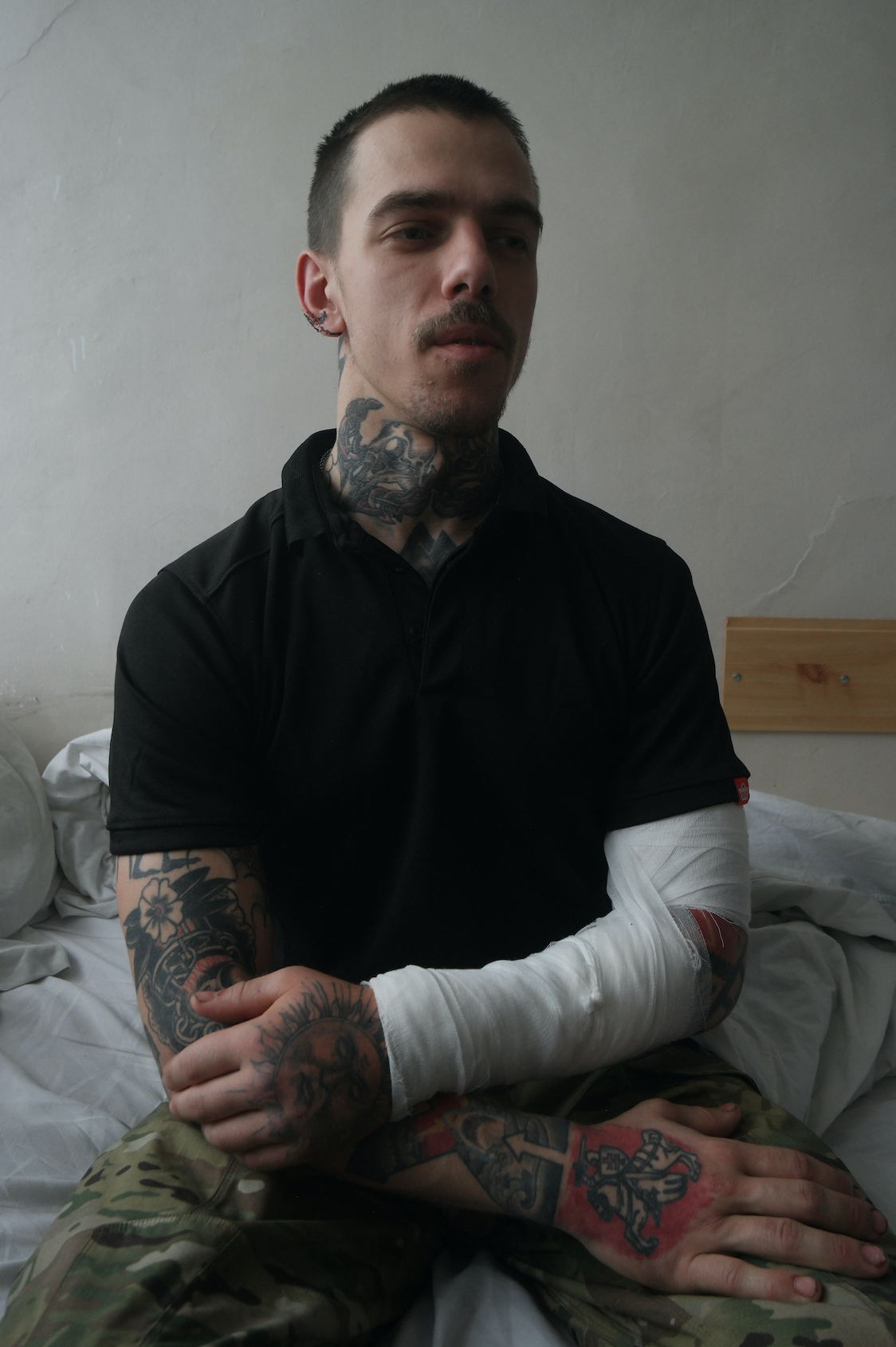 Litvin is a Belarusian volunteer Ilya Khrenov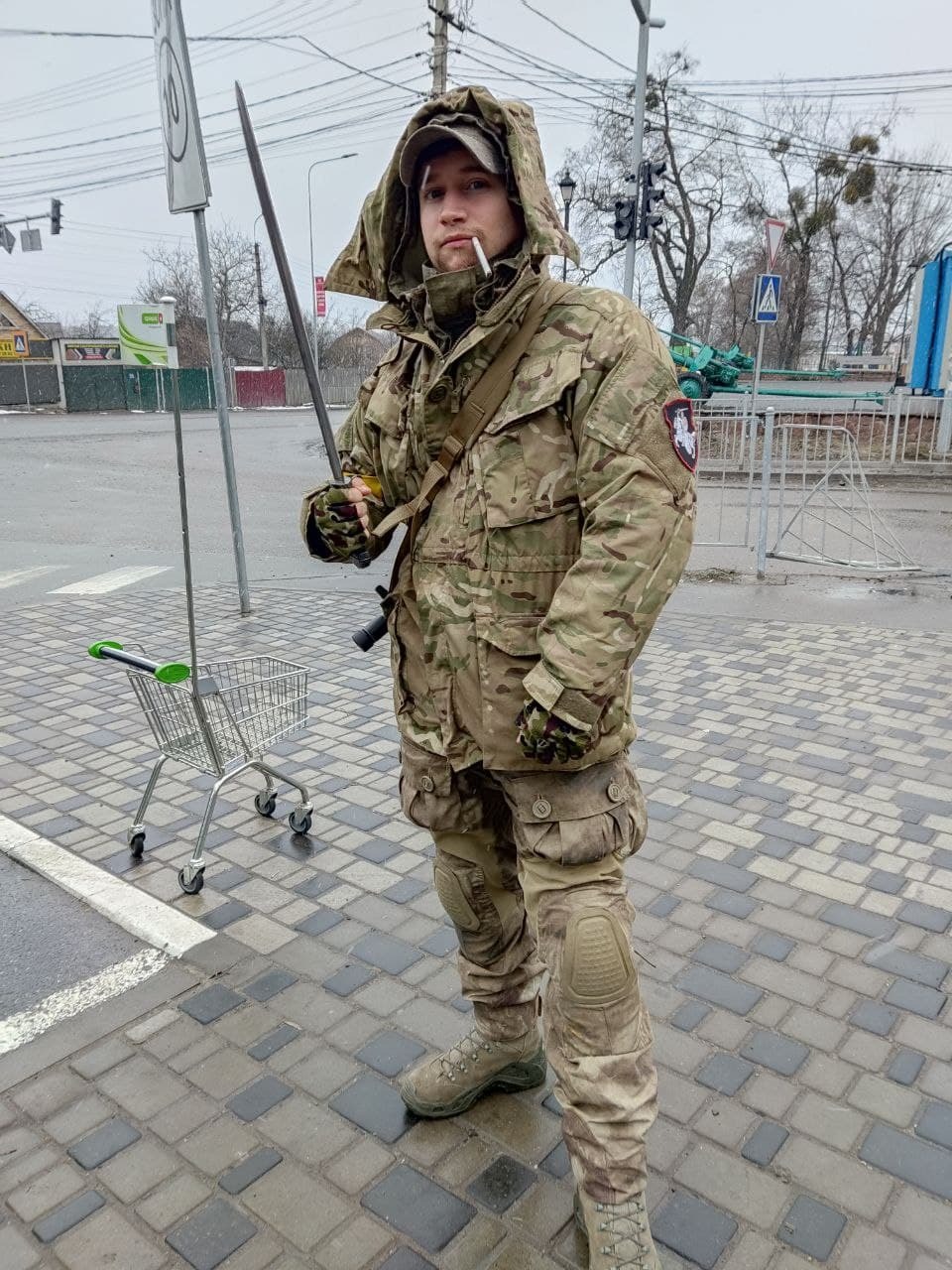 When the first fight began and we fought back, the Russian army was at first confused and began to operate chaotically. Litvin and I held the other sector at that time. A sniper was working on us. We crawled up to the commander and told him to retreat. After that Litvin ran out onto the road and shot at Russian military equipment. We all ran into the house. I was in the building when heard the explosion. I knew Litvin was somewhere outside. After that, the commander told everyone to go down to the bunker. In the bunker, we left the wounded and then I started looking for Litvin. It was important to me to find him. Outdoors, I already saw him lying next to the entrance. I realized that Litvin was dead. We pulled his body back to the pine trees and waited for transport, but it didn't arrive.
What can I say about Litvin? Friend. Brother. Warrior. Fun. Fearless. Life and soul of the party. He must be a hero for the Belarusian people!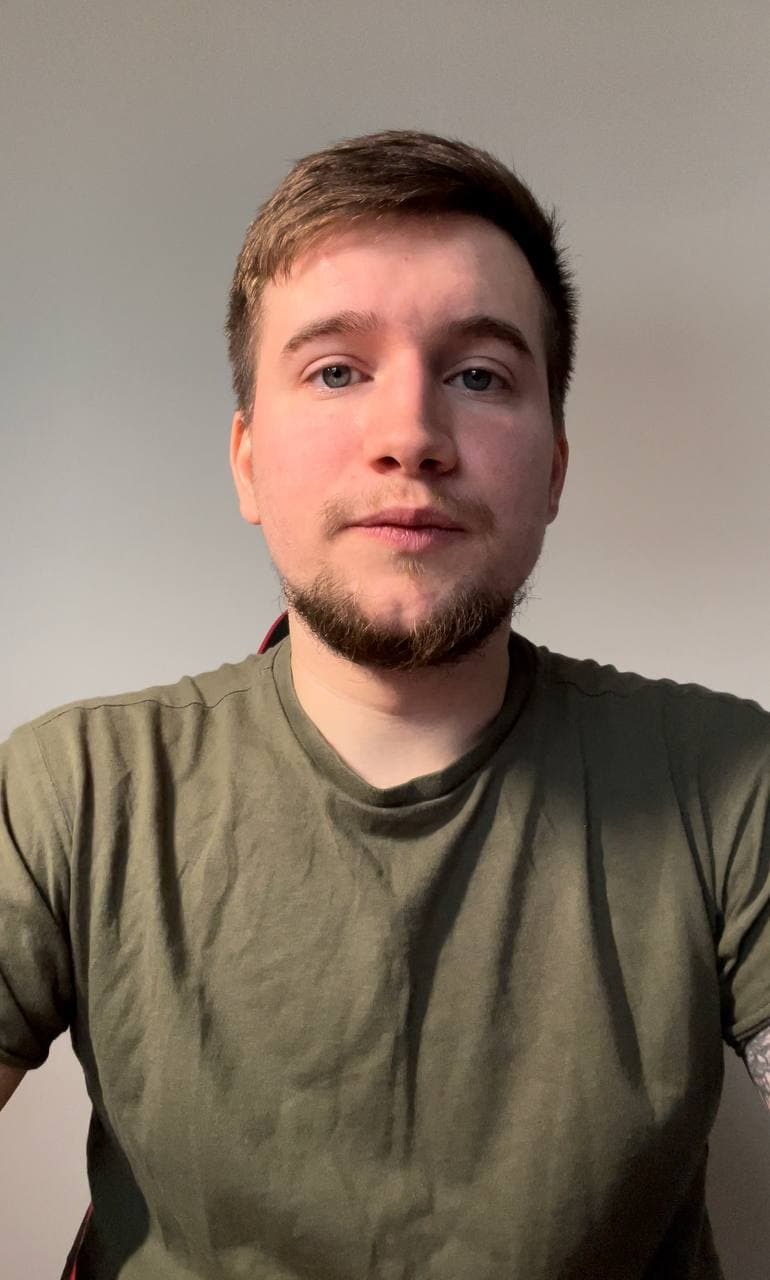 I would like to urge the Belarusians. First of all, you should not get involved with this mustachioed man. You are Belarusians. You are Litvins (from the historical Great Duchy of Lithuania). This is what my friend did. Belarusians do not go to war with Ukraine. Belarusians are not going to war with Russia. Belarusians are a separate people, a brotherly nation to Ukraine. Belarusians must stand against the Russian imperial regime and show their teeth not in the direction of Ukraine but the Russian empire.
I don't regret a second that I went into this fight. I am proud of all those who were with me in that fight. We gave a good fight back to an enemy that outnumbered us.
To an enemy that had much more equipment. And people as strong as Litvin prove that even infantry without equipment can destroy any equipment, if there is something to fight for.