"Lukashenka Risks To Lose Power"
21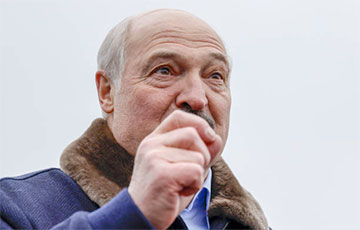 A military expert has commented on the possibility of an attack by Belarusian troops on Ukraine.
Russian troops have retreated from Chernihiv, Sumy and Kyiv regions. A small number of troops remain in these areas, however, they are standing along the cordon and keeping firing. The likelihood of a threat from Russian units from Belarus has decreased, as evidenced by the dismantling of their engineering structures. Oleg Zhdanov, a military expert, has stated this.
He said on the air of Channel 24 that the Russian occupation units have moved away from Chernihiv, Sumy and Kyiv regions. A small group of occupants remains there, standing along the border and shelling the territory of Ukraine.
According to the expert, one of the signals that the threat has diminished is the dismantling of mine-explosive engineering assets from locations where Russian troops were previously stationed.
"If we talk about the threats of intervention of Russian troops from the territory of Belarus, there are almost none left there," Zhdanov believes.
At that he emphasized that there is still a threat, albeit minimal, from the Belarusian armed forces. Lukashenka is deploying troops near the Belarusian-Ukrainian border.
"The threat, though unlikely, remains there (from Belarus)," the expert added.
He also clarified that one of the main reasons, which holds back the Belarusian army from carrying out Minsk's order, is the inability to withstand the AFU on the battlefield. Lukashenka understands this - if he gives the order to attack, he risks losing power.
"Lukashenka is also quite aware of this. He has his finger on the pulse of the sociology. He will be watching what moods are forming in the society and in the army," stressed Oleg Zhdanov.