Zmitser Bandarenka's Forecast On Development Of Situation In Belarus
17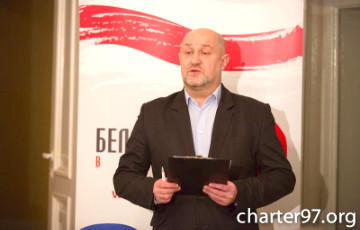 We need determination and strong allies.
A meeting of the Belarusian diaspora representatives with European Belarus civil campaign coordinator Zmitser Bandarenka has been held in Vilnius in the centre "Dapamoha".
Answering numerous questions, the politician told about the history of the Belarusian Resistance, the results of the Belarusian revolution, what Belarusians who are abroad should do, the need to support the Belarusian volunteers, fighting for Ukraine, the inadmissibility of circumventing international sanctions against Lukashenka's regime. The oppositionist also gave his forecast about the development of the situation in Belarus.