"Russia Is a Savage State": Occupiers Horrified by Bayraktars and Other AFU Weapons
22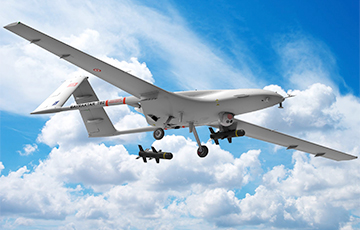 A new conversation between the invaders has been intercepted.
The Russian invaders are jealous of the Ukrainian military because the AFU has modern weapons. And the occupiers, meanwhile, were not provided with the necessary military equipment by the Russian Federation when it unleashed a full-scale war against Ukraine.
The Russian occupant tells this to an acquaintance over the phone. Their conversation was intercepted and made public by the Ukrainian Security Service.
"We should have drones like their Bayraktar. It would be great... Their birds flew, cleared the coordinates, and then hit [uncensored] us," complained a contract serviceman fighting in Zaporizhzhia to his friend.
The invader himself began to mock Russia's "greatness" in the conversation. According to him, Russia has not even provided them with simple drones, and now the occupiers are asking their relatives to look for and buy them at least some drones. Some of the drones are bought for them by sponsors.
"Russia is a savage state. We set up this special operation... And the farmers are now raising money to buy us quadcopters", says an invader.
The occupants also watch with horror as Western weapons arrive in Ukraine. According to the invader, they constantly read the news about how other countries are providing weapons to Ukraine and are afraid of the time when the AFU will use the military aid it has received on the frontline.
At the same time, the SSU notes the occupiers have probably not yet read the news about the new guns and the Lend-Lease.
"Therefore, a lot of news awaits them. Not only in the information but also on the battlefield," the SSU noted.