In Luhansk Region, the AFU knocked out the occupants from near Hornoe and Sirotino.
1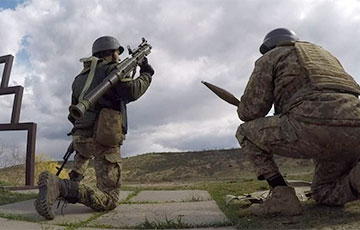 The enemy retreated with heavy losses.
The AFU have knocked out the Russian occupants from near Hornoe and Sirotino near Severodonetsk in the Luhansk region. The Rascists suffered significant losses and retreated.
Serhiy Gaidai, chairman of the Luhansk regional military-civil administration, said.
"Artillery shelling damaged nine houses in Hornoe and six in Zolotoe. Incidentally, storming the Hornoe community, the Russians had to retreat, as they did in the Sirotino area near Severodonetsk. The enemy losses are quantitative," noted the head of the region.
According to him, on 16 May, Ukrainian defenders repelled eleven attacks in the Luhansk region and destroyed a large amount of enemy equipment. In particular, an anti-aircraft missile system Tor, five tanks, six artillery systems (including three MLRS), twelve units of armoured combat vehicles, and one vehicle were destroyed.
Ukrainian air defence units also shot down one enemy Su-25 aircraft and three Orlan-10 unmanned aerial vehicles.