Clearly Weakening, Breaking Down: Expert Speaking About Putin's Health Problems
12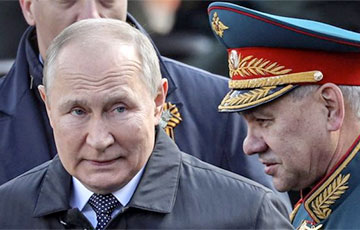 A professor from the University of Texas drew attention to a video of the last meeting of the CSTO leaders.
There are serious prerequisites to believe that Russian President Vladimir Putin has health problems.
In particular, another reason was the appearance of the Kremlin boss at a meeting with the CSTO leaders. At the same time, the еxpress.co.uk article pays special attention to the personal conversation between the President of the Russian Federation and President of Tajikistan Emomali Rahmon.
After the video of the meeting was posted on social media, the talks of Putin's apparent poor health resumed.
It is noted that during the meeting, which took place in front of the cameras of cameramen and journalists, Putin seemed to be unable to find a comfortable place for his feet, constantly tapping them on the floor. And if you pay attention to Putin's hands, he constantly rubbed the chair handle with his fingers, which clearly indicated that he was nervous and unsure of himself.
Professor Erik Bucy, a body language expert from Texas Tech University, told The Sun: "It's an astonishingly weakened Putin compared to the man we observed even a few years ago."
It is quite possible that Putin is just very worried about the upcoming surgery, for which everything is already ready, and which should take place in the near future. Doctors are said to assure the President of the Russian Federation that the surgery is practically "trifle", and even promise to put Putin back on his feet within a few days.
Earlier, candidate of psychological sciences Alena Rykhalskaya said that Russian President Vladimir Putin had symptoms of schizophrenia.