"Jump...Where To?": Intercept Conversations Of Russian Su-34 Pilot Shot Down Near Kupyansk
14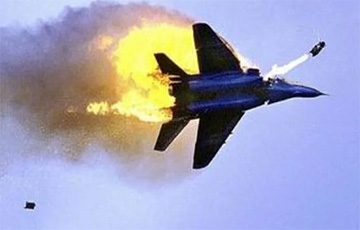 The occupant pilot screams in panic that he has been shot down.
An audio intercept of a conversation of a Russian Su-34 fighter pilot who was shot down in the sky over Kupyansk has been released online.
"I'm shot down, shot down, shot down. Jump... Where to? Straight ahead, Pash? AAAA, pull!", the occupant pilot shouts nervously.
Judging by the crew's radio communications, the Russian Su-34's left engine caught fire
On May 18, Ukrainian servicemen shot down another enemy Su-34 aircraft near the occupied town of Kupyansk, Kharkiv Region.