SSU General: Russia Will Face New Huge Problem This Autumn
4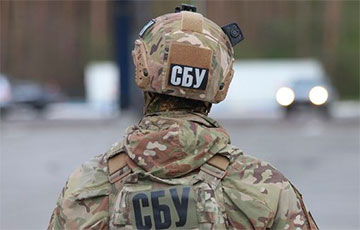 It goes beyond the war in Ukraine.
Russia, taking into account the move of its neighbour Finland into NATO, will be forced to reinforce the border considerably by regrouping its troops.
This is the forecast voiced by SSU reserve major-general Viktor Yagun, Segodnya writes.
"If they will not do so, then it is unclear why there was a need to raise rhetoric about the possibility of missile strikes from Kharkiv towards Moscow. This distance is much closer on the Finnish side. Even not from the side of Finland - it is closer from the side of Tallinn to Moscow than from Kharkiv to Moscow. So it was rhetoric. Tell the truth: you do not want Ukraine to be independent. And close everything on that - you are not really afraid of any NATO," he says.
According to the general, the Russians should be afraid of Finland because it has a fairly combat-ready army.
"Not that big, but everyone knows where Stalin's desire to take over Finland ended. It didn't end with anything - on the contrary, they got 'kicked in the teeth'. Under the given circumstances, given that the US and the UK have signed a short-term treaty for the possible protection of Finland and Sweden from Russia during the NATO accession procedure, I think the procedure will be over by autumn," Yagun noted.
In this regard, he predicts, the Russian Federation will have a huge problem in the autumn.
"In fact, it will be completely cut off from any operational capability. Between Kronstadt and Kaliningrad, they will be sailing in the middle of the Gulf of Finland, roughly speaking. So this is a huge problem for them - it will be interesting to see how they react to it," he explained.
NATO Expansion
On May 15, it became known that Finland and Sweden had officially decided to join NATO.
Russia and Turkey condemned the decision. For example, Russian presidential spokesman Dmitry Peskov said that the entry of Sweden and Finland into NATO was a matter of concern for the Kremlin. Russia also openly threatened the two countries with military invasion if they decide to join NATO.
On May 16, Russian President Vladimir Putin said that the country's response to the entry of Sweden and Finland into NATO would depend on the expansion of the infrastructure of this military-political bloc.
Turkish President Recep Tayyip Erdoğan (the country is a NATO member) unexpectedly said that Turkey could not support NATO expansion because Finland and Sweden are "home to many terrorist organisations".
Turkey's position has already caused bewilderment among NATO partner countries. In particular, the US State Department has already stated that it is "working to clarify Turkey's position regarding the potential NATO membership of Sweden and Finland".
On May 18, Sweden and Finland officially submitted their applications to join NATO.