Betrayal of Belarusians: USA Want to Lift Sanctions Imposed on Belaruskali
71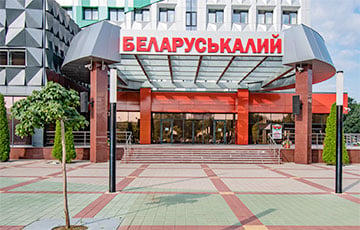 This was reported by The Wall Street Journal.
The Wall Street Journal wrote the USA was ready to suspend sanctions against Belarusian potash in exchange for Belarus's consent to transit Ukrainian grain to Klaipeda.
This does not remove the need to de-blockade the Black Sea ports because the Belarusian and Polish railway transit routes together can provide only 10 per cent of Ukrainian food exports. Without Ukrainian agricultural products, the Third World is in danger of starvation.
The topic of Ukrainian grain exports was the subject of debate at the UN Security Council on Thursday. UN Secretary General António Guterres and US Secretary of State Anthony Blinken attended the meeting in person.
The war, Russia's blockade of Black Sea ports and missile strikes on Ukraine's rail infrastructure have blocked Ukrainian grain and oil from reaching markets. This has not only left Kyiv without sources of income, but also threatens tens of millions of people in Asia and Africa with starvation, potentially setting off a chain of political upheavals and humanitarian disasters.
There are 20 million tons of grains hanging in Ukrainian granaries. Without it, food prices will rise. This is not critical for people in Western countries, but rising food prices in countries such as Egypt, Morocco, Sri Lanka, Pakistan and so on could lead to a crisis whose waves would reach far away.
"We work to reach a package deal that will allow Ukraine to export agricultural products not only by rail but also via the Black Sea, and bring Russian food and fertilizers to world markets without any restrictions," Guterres said on Thursday.
But diplomats say Russia is not making an essential contact on the issue of de-blocking Ukraine's Black Sea coast.
That's why yesterday Washington D.C. was considering supplying Ukraine with US anti-ship Garpoon missiles and other weapons that would allow the Ukrainians to clear the sea routes to Odessa. At the same time, it became known yesterday that France would deploy the Mamba anti-aircraft system with a range of about 100 km near Constanta in Romania.
At the same time, US authorities are considering transit of Ukrainian grain through Belarus as an alternative. US authorities propose suspending for six months sanctions against the Belarusian potash sector if Minsk agrees to transit Ukrainian grain through its territory, The Wall Street Journal reported.
The idea is to transport grain from Ukraine by rail through Belarus to a port in the city of Klaipeda (Lithuania).
Western countries put Belaruskali, one of the world's largest potash producers, on a sanctions list in 2021 in response to the fascist regime in Belarus and attempts to destabilize European countries by sending migrants. Later, Belarusian Potash Company (BPC) also fell under the restrictions. However, the sanctions against Belarusian potash only really started to work in February 2022 when Lithuania stopped the transit of this raw material, which closed its way to the markets. And these are the most painful sanctions ever imposed against Lukashenka.
The Wall Street Journal notes the Belarusian route, however, is not enough to carry the huge volumes of grain that Ukraine, which has been exporting in recent years. Imagine that Ukraine in 2021 harvested about 107 million tons of grains against 7 million tons harvesten in Belarus.
Only 10% of Ukraine's pre-war export volumes could be transported by rail, the publication quotes Sarah Menker, head of agricultural analytics at Gro Intelligence. "It's not enough," she said at a Security Council meeting, where she was invited as an expert.
UN officials also believe the return of Belarusian and Russian potash to the market is important to maintain crop yields around the world. Western countries say the sanctions against Russia do not affect fertilizers, agricultural products and other areas of food and humanitarian importance.
Lifting sanctions on potassium supplies would give the criminal regime in Minsk a source of currency, at a time when GDP fell by around 5% in March and April against 2021 levels under the impact of sanctions and the loss of the Ukrainian market. The lifting of sanctions also represents a moral issue for Western countries. The human rights situation in Belarus has not improved, the fascisation of the regime continues, and Belarus has made its territory available for aggression against Ukraine. The question remains: what about the release of Belarusian political prisoners?