Vadzim Kabanchuk: We Will Free All Political Prisoners
34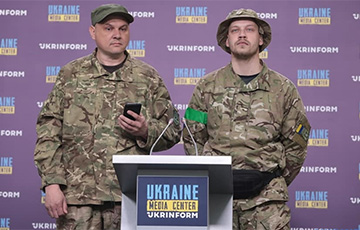 A Belarusian fighter of the Kalinouski regiment has made a tough appeal to the riot police.
Vadzim Kabanchuk, a fighter of the Kalinouski regiment, harshly addressed the riot police and prison guards.
- We will release all political prisoners, and those who prevent this, they will be destroyed. This is a message to the Belarusian riot police and to those prison guards who are mocking political prisoners today. - Sleep with it and remember. We will come to you. And this time will come soon, - Vadzim Kabanchuk said.