Head Of Ukrainian Intelligence About The End Of The War Active Phase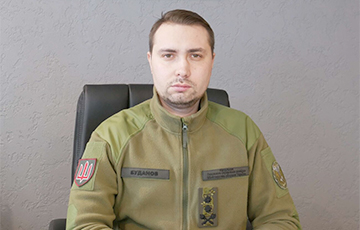 The date of the turning point was indicated.
The head of the Defence Intelligence of the Ministry of Defence of Ukraine, Kyrylo Budanov, argues that the active phase of the war with Russia should be significantly reduced by the end of the year.
Budanov said this in an interview with Ukrayinska Pravda.
"The active phase is the active conduct of hostilities. These are battles of about the level that are taking place now, when entire settlements change hands. This active phase should be significantly reduced before the end of the year. It will be reduced to almost zero," he said.
According to Budanov, the amount of weapons supplied to Ukraine will increase significantly by August.
"The first is the supply of weapons to the country, the second is the training with the weapons, and only at the third stage is the beginning of their use. All this will take a certain amount of time. In this regard, and unfortunately, the troops will not receive a significant part of the weapons they need until August. Since August, all this will already be in military units and will be actively used in hostilities. That is why the turning point will begin. And we are tragically out of heavy weapons now," the head of the Defence Intelligence added.