AFU Fighters Burned Occupiers' Tanks With precise blows near Kharkiv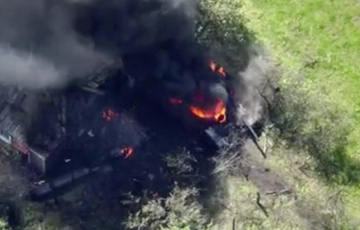 The soldiers of the 92nd Brigade made the video.
The 92nd Brigade of the Armed Forces of Ukraine in the Kharkiv region continues to burn out the tanks of the orks with accurate artillery strikes.
The adviser to the head of the Ministry of Internal Affairs of Ukraine Anton Herashchenko published the video.