AFU Recaptured Village In Donetsk Region, Seizing Three Russian Tanks At Once
4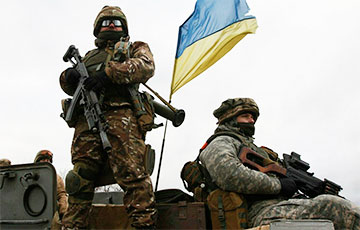 One of them is in perfect working order.
The Ukrainian military carried out a successful counterattack in the Donetsk region against the Russian troops who occupied the village they had left, and at the same time captured three enemy tanks at once.
This was reported on Tuesday, May 24, by the Department of Strategic Communications of the Armed Forces of Ukraine.
Having retreated from their positions after a hard battle, the soldiers of the Armed Forces of Ukraine regrouped, after which the tankers, together with the Marines, went to clean up the village in order to dislodge the enemy and transfer control over the settlement to the main forces, Novoye Vremya writes.
"The impudent rushists didn't even have bulletproof vests, they just wandered back and forth. After our first shots, they, like cockroaches, began to jump out of houses and dugouts, and the BMP rushed down the street. Anatoly Davidyuk hit it from two hundred meters — only the tower flew. The second BMP was also smashed with a direct hit. The T-72 tank began to back away, we took it off. And when the tank turned around, the second armor-piercing projectile hit the transmission and the crew left it," said Stanislav Hrazhdaninov, commander of one of the Ukrainian crews.
The result of the battle was the return of the previous positions, the destruction of many invaders, and the capture of three captured tanks, one of which turned out to be in full working order.
"After examining the trophies, we found out that the automatic reloader of one of the T-72B3 tanks had almost full ammunition, including guided projectiles. Now we are returning them to their former owners," said battalion commander Lieutenant Colonel Maksym Kituhin.