Series Of Powerful Explosions In Zaporizhzhya
2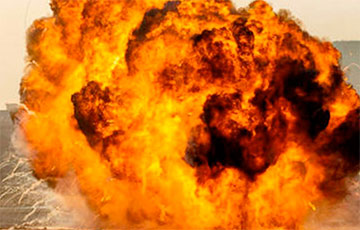 The first details of the rocket attack.
In the morning of May 25, four powerful explosions occurred in the city of Zaporizhzhya. According to preliminary reports, a series of rocket explosions have been reported in the regional centre.
Information about the explosions in Zaporizhzhya appeared around 5:30 a.m. Eyewitnesses reported that a large wall of smoke rose over some parts of the city, reports the This is Zaporizhzhya telegram channel.
Details of the consequences of the enemy attack have not yet been disclosed. Zaporizhzhya residents have been urged to stay calm and not to disseminate information and photo and video footage of the blast sites.
The Zaporizhzhya Regional Military Administration later clarified that at 05:13 on Wednesday, 25 May, Russian troops launched four cruise missiles at Zaporizhzhya. One of them was shot down by Ukrainian air defence.
The area hit is currently being searched. The relevant services are working at the scene. The information will be clarified later.