American Analysts: Russia Prepares Three 'Mousetraps' In Donbas
25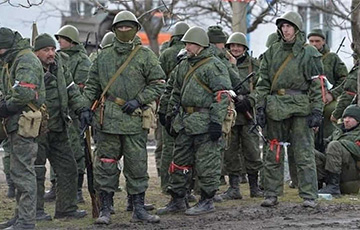 The Russians began a constant advance in these areas.
The American Institute for the Study of War said that Russia seems to have abandoned its intention to cordon off the Armed Forces of Ukraine in the East, writes the website of the TV channel 24tv.ua.
At the same time, Russian forces are trying to secure smaller environments that can allow them to make gradual and measured progress.
The Russian armed forces are simultaneously trying to make happen the so-called "mousetraps" in the Donetsk and Luhansk regions. This refers to three points:
the wider area of Severodonetsk (including Rubizhne and Lisichansk);
Bakhmut —Lisichansk, around Zolote (to the northeast of Popasna);
around the Ukrainian fortifications in Avdiivka.
The Russians began a continuous push in these various environments, but did not achieve any major "breakthrough". The invaders failed to ensure the security of the borders of the Donetsk region or capture the entire Donbas.