Natallia Radzina: Mikalai Autukhovich Is A Hero To Me
3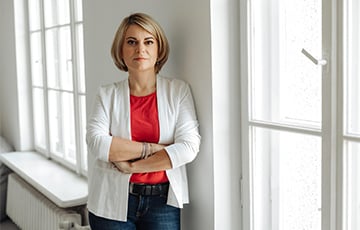 We have to fight for his life and freedom.
Natallia Radzina, editor-in-chief of Charter97.org, expressed solidarity with the Belarusian patriot and political prisoner, the trial of Mikalai Autukhovich began in Hrodna on May 18:
— Do you know when it gets really bad? When being in conditions of unlimited repressions, we begin to think that someone just had it coming, it was a fault because this person is "certainly an extremist", then such a person cannot be considered a political prisoner. It means that we are trying to adjust a criminal logical pattern, to think like a criminal.
Mikalai Autukhovich is not an extremist, he is a patriot of his country with a big caring heart, who tried to do everything possible to change the situation, he fought as best he could and with all his might to protect people in Belarus. Therefore, he is a hero to me, and he is a political prisoner for sure, and now we are to fight for his life and freedom.
Remind that, the Lukashenka regime accuses Mikalai Autukhovich under twelve articles of the Criminal Code, six of them for allegedly "especially grave crimes". According to one of the articles, Autukhovich is facing a shooting death or imprisonment for life.
Also, eleven more people are involved in the Autukhovich case.