AFU Defeats Russian Checkpoint with Occupiers on Lysychansk-Bakhmut Road
2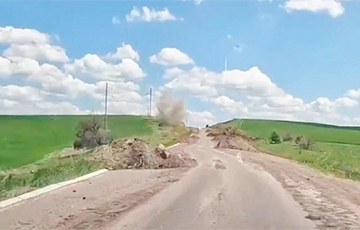 The road is free of enemy soldiers.
The head of the Luhansk OVA Serhiy Haidai says that the Russian occupiers do not control the Lysychansk-Bahmut road, although there is constant shelling on the part of invaders.
He shared this on the air of the UA:Razom marathon, reports UNIAN.
According to the official, the enemy DRG even tried to entrench themselves but their checkpoint was demolished.
"There were 50 people; they even managed to entrench themselves for a while, they even put up some kind of checkpoint but it was an ad hoc success. Some DRGs stayed there. The checkpoint was broken up, and they were pushed back. The Russian army does not control the road now. They are shelling it. And they are targeting it. Driving along the road is not even a 50/50 lottery, it's already 80/20. It's extremely difficult to get from Bakhmut to Lysychansk," Haidai specified.
The Ukrainian side finds other options to transport humanitarian goods.