Special Operation Near Snake Island: Russia's Plans Revealed
6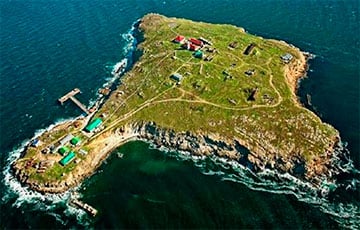 The occupiers are going to "patch" the Black Sea Fleet with "drowned".
Russian ships in the Black Sea, under the cover of the threat of missile strikes, are trying to organize rescue and lifting operations near Snake Island.
The Operational Command South reported on Facebook.
It is noted that the Russians want to raise the sunken Raptor-type landing craft from the bottom.
"They plan to send the Raptor to the Donuzlav base point after raising. The Ruscists are trying to patch the significantly reduced fleet of warships and boats of the Black Sea Fleet with "drowned ones," the command noted.