Hetman Mazepa Brigade Eliminated Russian "Tourists" Roaming The Streets Of Marinka
4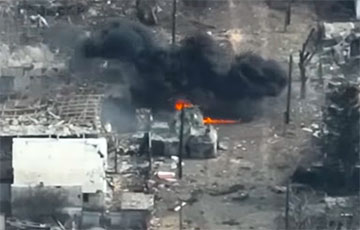 The Ukrainian military struck precisely.
The K2 Battle Group of the 54th Hetman Ivan Mazepa Mechanized Brigade eliminated more "tourists" who roamed the deserted streets on the outskirts of Marinka, Donetsk region.
The video was posted on the brigade's YouTube channel.
The "tourists" arrived in banned cars and stopped on the street where guys from the K2 Reconnaissance Group, with the help of other well-known workers, were carrying out scheduled repairs," the Ukrainian military wrote.