GUBOPiK Ex-Leader Parshyn Shot Teenager: Boy's Fate Details Revealed
51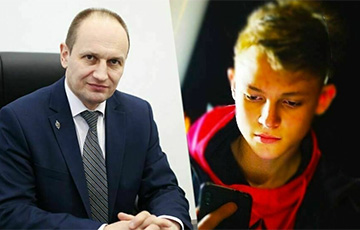 The investigation continues.
The boy Parshyn shot was released from the hospital home.
Nasha Niva found it out that the boy who had been shot on June 21 by the former head of the GUBOPiK Andrei Parshyn and later had been released from the hospital. He is not in a pre-trial detention centre, but the investigation continues.
The incident happened in the Kaskad prestigious Minsk district. Parshyn tried to disperse a group of children and teenagers near the entrance to his house (the youngest in the company was 11 years old), but was rebuffed by a 16-year-old guy.
In response to the man's claims, the eldest of the children, 16-year-old Yauhen D. said that "we are living in a free country and we are free to choose a bench".
According to the witness, Parshin hit the teenager in the face and neck in response to the impudent tone of his voice.
"He grabbed the shirt, tore it in one motion, hit the guy in the face. Yauhen is a sub-master sportsman in rowing, a sports guy. He found an argument that laid Parshyn to the ground. Having risen, he began to shoot at the children with a pistol," a witness told Nasha Niva.
As a result, it was Yevgeny D. who was wounded. The bullet hit his leg.
The pro-government channel confirmed that Andrey Parshin really started shooting at the Kaskad.