FSB Colonel: Lukashenka Becomes Prey For 'Big Predators'
13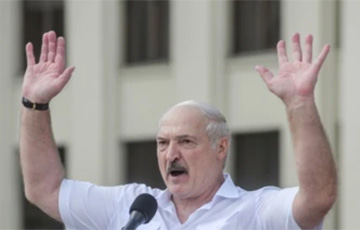 There are influences that will severely affect the regime.
Vladimir Putin and Aliaksandr Lukashenka had another meeting. This time the Belarusian ruler arrived in St. Petersburg to the Russian dictator.
Putin is trying to put the squeeze on Lukashenka to the end. Gennady Gudkov, the Russian opposition politician and former FSB colonel, told this to Channel 24.
In his opinion, this was the last attempt to involve Lukashenka in direct participation in the war. They could also discuss some provocations and actions against Lithuania. After all, Putin has such an idea to get revenge for all the humiliations.
"If someone asks me about the likelihood of Lukashenka entering a direct war, I think that the probability is low. I do not exclude it, but I think that the risk is very low," said Gennady Gudkov.
According to the Russian opposition politician, the power of Aliaksandr Lukashenka is actually based on the special services only. If the special services are thrown as 'cannon fodder', then there will be no one to hold the power.
In addition, Gudkov suggested that the security services might get angry and severely affect the Lukashenka regime. Then, Lukashenka becomes prey for 'big predators'. At the same time, Putin himself may be the first to play this role.