Belarus Decides To Pay Eurobond Debts In Rubles
64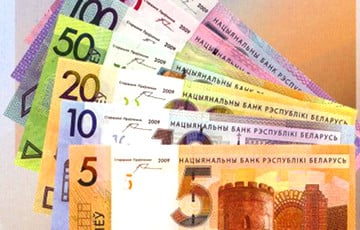 A market crash is about to take place in the country.
Belarus will repay its eurobond debt in the national currency, Belarusian rubles.
This is reported by BelTA.
"Debt obligations on government securities, placed on foreign financial markets, will be fulfilled in Belarusian rubles at the rate of the National Bank on the date of payment," said the government press service.
It is reported that such a decree was adopted by the Council of Ministers and the National Bank.
The government noted that the decision is a forced measure. This is related to the inability of the payment agent and other participants of the international clearing-and-settlement system to guarantee full and timely transfers of funds to all holders of Eurobonds.
The press service reports that this is confirmed by the facts of non-receiving the coupon income by certain holders of the Eurobonds, which were transferred by the Ministry of Finance of Belarus in February 2022.
Earlier, Belarus announced that it would pay the foreign loans from the EBRD, IBRD and NIB in Belarusian rubles.
Earlier, Moscow also announced about servicing its external debt in the national currency, Russian rubles.
Yesterday Moody's announced Russia's default on foreign currency government bonds because the grace period for payment of about $100 million in overdue payments on Moscow's securities expired on June 26.