Lukashenka's In Trap He Can Barely Get Out Of
19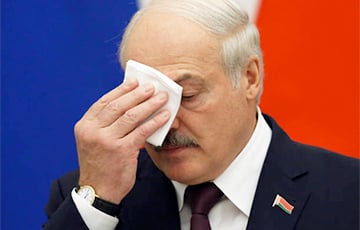 The military expert describes the events in the Belarusian direction.
Military expert Oleksandr Musienko believes Lukashenka is in the trap he can barely get out of as long as Putin's criminal regime exists.
He expressed this opinion during an information telethon, UNIAN reports.
"Lukashenka says he wants to use nuclear arms and additional Iskanders with nuclear warheads. Of course, Putin will give everything very quickly, because it takes the blow directly away from Russia. Putin takes the blow as far away from himself as possible to the side of Belarus. If nuclear weapons appear on the territory of Belarus in violation of the agreement on non-proliferation treaty... Accordingly, how should NATO react? To deploy missile defense systems in Poland and the Baltic states. Poland may insist on the U.S. tactical nuclear weapons to deploy in Poland. The potential strike is Belarus. And it's no longer Russia. Putin benefits from this. Lukashenka agrees with it, because he's trapped and totally dependent on Russia," the expert explained his thought.
In addition, the expert believes that so far, the chances that Belarus will enter into a full-fledged war against Ukraine are small.
"In March-April, the risk of Belarusian troops entering into a full-scale war against Ukraine was much higher. And it would have been more logical. Then they would have been reinforced by Russian troops that were standing in the Kyiv region," Musienko stressed.
The military expert adds the following occurs in the Belarusian direction:
"First, no more than 5,000 servicemen of the regular forces of the Belarusian army are present. Secondly, there are maneuvers, as of today, in two places, in particular, near Gomel, involving conscripts and reservists. About two weeks ago, they involved 430 people, now they have involved more. These maneuvers will be carried out until mid-July and will probably last until the fall".
He note there are a number of ongoing military exercises in Belarus and they have been going on in stages since April.
"So, various maneuvers will continue. They (Belarus - UNIAN) are trying to conduct reconnaissance of Ukrainian positions, which are in the Volyn and Polessk directions, to conduct maneuvers. But as of today, we do not see an established strike group of Belarusian troops that could achieve anything in offensive actions against Ukraine. And if they decide to use the existing forces, it will probably be the most ridiculous step, because they (Belarus - UNIAN) achieve no success," Musienko said.