Large-Scale Fire In Moscow: Explosions Sound
12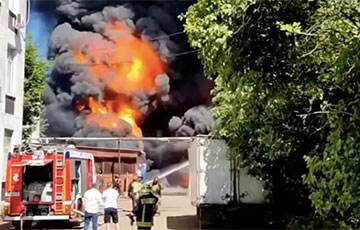 A huge column of smoke is rising into the sky.
Massive fires keep occurring in Russia more and more often. One of these broke out in Moscow, the capital of the aggressor country, reports 24tv.ua.
This time, a hangar on Kashirskoye Highway caught fire, where car tires were stored. Therefore, there was a strong smoke at the site of the fire, a pillar from which rose high into the sky. It is visible quite far because of this.
The fire area has increased to 2 thousand square meters. There is also a threat that the fire will spread to other buildings nearby.