Russian Helicopter 'Self-Destructed' In The Zaporizhzhia Region
6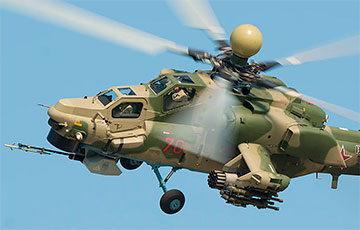 Local residents witnessed the crash of the occupants' helicopter.
An enemy helicopter crashed in the occupied territory of the Zaporizhzhia region.
The officer of the Armed Forces of Ukraine Anatoly Stefan 'Stirlitz' on Twitter said that right during the flight it fell down.
"The Muscovites lost one more helicopter. Yesterday, June 28, around 18:30 - 19:00 in the Akimovsky district, near the village of Volodymyrivka, workers in the fields witnessed the fall of a Russian helicopter. Most likely, it happened because of a technical fault, or it knocked something. After the fall, black smoke came up, apparently, caught fire," he said.
According to locals, many occupiers and the so-called 'police' arrived at the site of the fall of the enemy helicopter, which 'landed' at a considerable distance from them.