Fighter With Callsign 'Rembo' Puts Russian Tank Out Of Action With Flair
1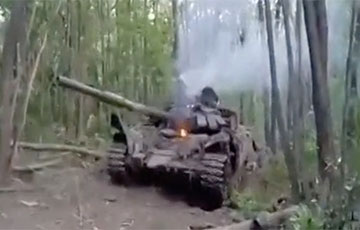 The enemy's hardware is burning in the woods.
Ukrainian soldiers have destroyed a Russian tank in battle.
According to Censor.net, a video with a brief observation of the battlefield was published by the fighters in social networks. The decisive strike at the tank was made by a fighter with the call sign 'Rembo'.
Warning! Foul language!