Putin: Russia, Belarus Start Developing New Union Programmes
19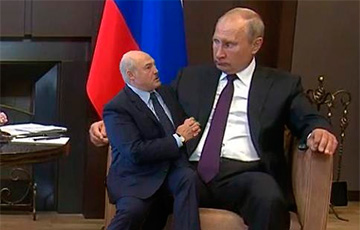 Lukashenka, the traitor of the Belarusian people, is giving the country away.
Russia and the Lukashenka regime are developing new so-called union programmes for a three-year period starting from 2024, said the Kremlin head during his video address to the participants of the so-called IX Forum of Russian and Belarusian regions.
It should be noted that the previous so-called programmes were signed by the self-appointed Lukashenka in November 2021.