Lukashenka Confirms Further Support Of Russian Aggression In Ukraine
51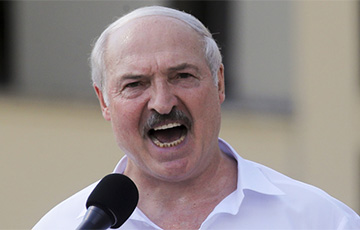 The dictator explained his role in the 'special operation'.
Lukashenka will continue to support Russian aggression in Ukraine. He announced this on July 3 with his speech at the Mound of Glory memorial complex. According to zerkalo.io, Belarus 1 propaganda TV channel broadcasted his speech.
"Today, we are criticized for being the only country in the world supporting Russia… We have supported and will continue to support Russia," Lukashenka said.
Lukashenka stressed that he considers Russia a 'fraternal state'.
"In fact, those who criticize us, didn't you know that we have the closest union with the Russian Federation. They knew that we had long ago created a united grouping of the Armed Forces, in fact, a common army, for the union of Belarus and Russia, didn't they? You knew it. So why are you blaming us today? We have been and will be with fraternal Russia. I had decided on our participation in this 'special operation' long ago. On the first day of the beginning of this 'operation'. Remember then I said: 'We won't let anyone shoot any Russian in the back'. And we took up defence from the Brest Fortress along the southern border," Lukashenka said.