Polish Journalist: Belarusian Volunteers Are Very Effective In Ukraine
3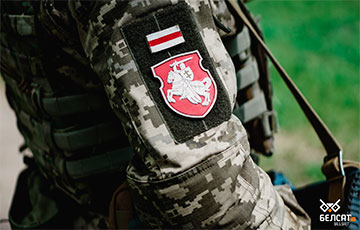 Belarusians today are on the side of the Ukrainian people.
Polish journalist Sławomir Sierakowski is convinced that involvement of the Belarusian army in the war with Ukraine on Russian side will determine suicide for Lukashenka.
The journalist expressed this opinion on the air of the Espresso TV channel.
"Putin and Lukashenka are two cowards who generally hate each other. Therefore, Lukashenka literally digs his heels in, because for him it is just suicide to send the Belarusian army. It will immediately get a kick in the teeth from Ukraine. Or it will learn how to wage a war and will return to Belarus. This is already a major threat for Lukashenka" Sierakowski noted.
The Polish journalist expressed admiration for those Belarusians who are fighting on the side of Ukraine against the Russians.
"I admire the Belarusian battalions that are fighting in Ukraine, I know that they are very effective. Moreover, I know that Belarusians want to join our action - raising funds for a 'bayraktar' for the Armed Forces of Ukraine, actually in order to show that they are on the side of Ukraine, and not on the side of Lukashenka," Sławomir Sierakowski said.