Zelensky: Lukashenka Made Dangerous Sign For Ukraine By Mentioning Unified Army With Russia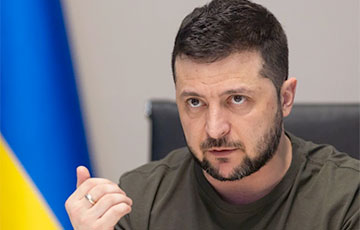 The President of Ukraine said this during a joint briefing with the Prime Minister of Australia.
Lukashenka's statement about a unified army with Russia is a dangerous sign for Ukraine and for the people of Belarus.
It is reported by RBC-Ukraine with reference to the statement of the President of Ukraine Volodymyr Zelensky during a joint briefing with Australian Prime Minister Anthony Albanese.
"The information you mentioned (Lukashenka's statement on a unified army with the Russian Federation - ed.), I think, is, first of all, dangerous for the Belarusian people. It should not involve Belarus in Russia's war of conquest against Ukraine. I believe this signal sounds dangerous. I think that we will see the result of this signal," Zelensky said, answering journalists' questions.
According to the president, earlier Lukashenka repeatedly messaged that the strikes on Ukraine were neither launched according to his will.