Military Expert: Putin Holds Cocked Gun To Lukashenka's Head
24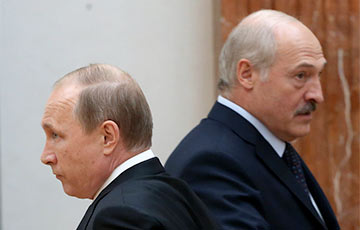 Ukraine needs to prepare for the attack.
Lukashenka is a political corpse who thinks about how to survive physically because Putin keeps a cocked gun to his head. At the same time, Ukraine should prepare for a possible attack from Belarus.
The Ukrainian military expert Petro Chernik told about it on July 4 on the air of 1+1 TV channel within a telethon.
"Lukashenka is a political corpse in every sense. It is malicious and illegitimate under international law as well as domestic law. Putin really holds a cocked gun to his head. Lukashenka is thinking about how to survive physically," he said.
According to the military expert, Ukraine should not underestimate the Belarusian army, but should be ready for its attack.
"I do not agree with the opinion that the Belarusian army is weak. It's small, and it's true, but underestimating an opponent is the biggest mistake we can make. Sun Zi (Chinese strategist and thinker — Ed.) teaches us that we should not expect that the enemy will not attack, it will definitely attack. We must do everything possible so that when it attacks, the price becomes exorbitant," Petro Chernik said.
In his opinion, they should erect barriers on the border with Belarus and build up air defence systems.
"Is a strike possible? I would take this very seriously and do my best, especially in terms of engineering obstacles and building up anti-tank missile systems before a possible strike. It is true, I must say: here we have a certain natural ally, a geographical one, a huge strip of forests and the so-called Pripyat marshes. If the enemy strikes, then, it will most likely move along the roads. We trained to defeat the enemy on the roads in the early days of the war," the expert said.
According to Petro Chernik, troops from Belarus can choose any direction to invade Ukraine.
"They have very specific tactical logic, which sometimes cannot be understood. That is, indeed, they can strike at any point, and the one that at this moment looks illogical. Therefore, we must unite as closely as possible," he concluded.