Emigrants Selling Out Suburban Real Estate In Belarus
11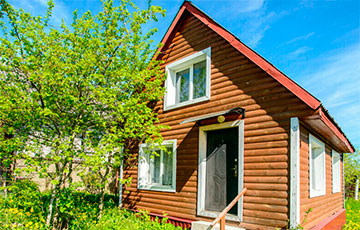 A similar situation is observed in the apartment market.
About 18%-20% of suburban real estate are sold by proxy. These are the data provided by the real estate agency "Your Capital". The agency's representative Larysa Samusenkava suggests that this is the property of those who left the country.
For comparison, about 12% of apartments on the market are sold under a power of attorney.
"The fact is that an apartment is usually sold if they are definitely not going to return. And suburban real estate is being sold as "the lesser of evils," the Realt.by expert quotes.
The agency "Etazhi" records the increase in supply on the market, believing this is because many people left Belarus.
This refers not only to the last wave of relocation after the February events, but also to those who left a year or two ago. Now they have understood that they will stay abroad, and sell real estate. We see a similar phenomenon in the apartment market, but the situation is more pronounced with houses and dachas, because it takes longer to sale suburban real estate.
All market players record the activation of buyers. True, demand has now shifted to the lowest price segment — old summer houses.