Japan Imposes Sanctions On MIA Internal Troops Of Belarus And 'Flagships' Of Defense Industry
2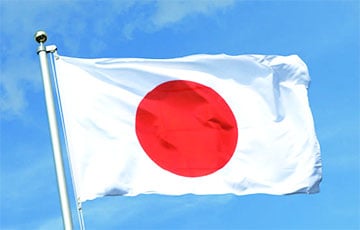 Who's on the list?
The Japanese government has imposed sanctions on another 90 individuals and organizations from Russia and Belarus due to the Russian invasion of Ukraine, reported in a document, published on July 5 on the website of the Japanese Ministry of Finance.
The new sanctions list includes, in particular, Russian Deputy Prime Minister Dmitry Grigorenko, as well as relatives of Chairman of the Board of Directors of Severstal and Power Machines Alexey Mordashov.
Among the Belarusian companies in the new package of Japanese sanctions: Agat Systems, Beltechexport, Minsk Wheeled Tractor Plant and Defense Initiatives LLC. MIA Internal Troops are also on the list.
The Japanese government approved the ban on gold imports from Russia and the provision of accounting, auditing, consulting and trust services in Russia from September 5.
Japanese authorities has earlier approved several packages of restrictions because of the war in Ukraine. A total of more than 700 people from Russia, Belarus, the self-proclaimed LPRs, and more than 200 Russian and Belarusian businesses and organizations fell under the individual sanctions.