Polish Border Guards Intercepted Drones With Belarusian Cigarettes
5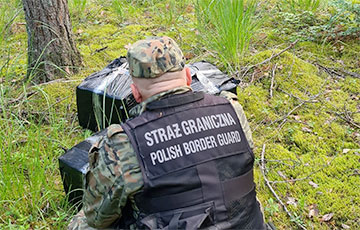 The contraband was sent to Poland using a drone.
Polish border guards prevented the smuggling of illegal tobacco products that were transported across the border using a drone.
On the night of July 3-4, border guards noticed a drone with suspended packages flying several times from the Hrodna region to Poland.
Two kilometers from the border, border guards found 7 such packages with ties for transportation by drone. A 42-year-old citizen of Poland, who had come to pick up the "parcels", was detained on the spot.
The packages contained tobacco products without Polish excise stamps worth more than 16,000 dollars.