Lukashenka Regime Continues Trading With EU
8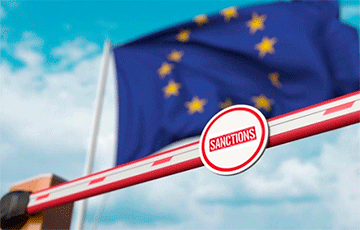 The Western countries are still doing business with an accomplice in the aggression against Ukraine.
Since the start of the sanctions, trade with the European Union has dipped, but its volumes still exceed the year before last.
According to the results of five months of 2022, Belarusian merchandise exports to the European Union decreased by 21% compared to the same period last year. The total trade turnover amounted to $4.697 billion in equivalent — it decreased by 25% in dollar terms, according to Belstat data, writes thinktanks.by.
However, it should be taken into account that last year was a peak year in Belarusian foreign trade. Trade turnover with the EU then grew by more than 40%, and exports there doubled in January-May. Therefore, a drawdown of only 20% means that trading remains more intense than it was the year before.
It is important to note that in January-May 2021, the trade turnover between the EU and Belarus increased against the level of the previous year. Thus, in 2022, the size of Belarusian supplies to the European Union is still higher than the levels of 2020.
Imports sank more significantly — by 30.8%, to $1,793.1 million. The balance for the Republic of Belarus turned out to be positive ($1 billion), given that many measures from developed economies hit imports specifically.
While trade and economic relations between Belarus and the EU are declining, trade with Russia is growing. According to the results of five months of 2022, the trade turnover between the Republic of Belarus and the Russian Federation amounted to $16,084.6 million (+10.4% compared to the previous year).