Two Explosions And Heavy Smoke: AFU Hit Occupiers Near Melitopol
2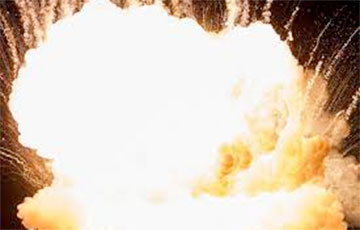 The Russians have been deploying military equipment to this location for a month.
There were explosions near Melitopol. Heavy smoke was noticed in Kirillivka, Zaporizhzhia region.
The mayor of Melitopol Ivan Fedorov reported the relevant information. Before that, the media wrote that near Melitopol he liquidated "members of the referendum commission".
Ivan Fedorov said that August 9 turned out to be especially "hot" not only in the Ukrainian Crimea, but also in the Ukrainian Kyrylivka.
There was a "bang" for the occupiers on the coast of the Sea of Azov, where the Russians a month ago brought their military equipment in the hope that the Armed Forces of Ukraine would not get to it. We hope nevertheless that it reached them," Fedorov explained.
He also added that:
recorded at least two explosions;
at approximately 22:14 on August 9, there was a flurry of thick smoke for two hours;
As of 22:14 on August 9, he said that the authorities were waiting for more information.