Area Adjacent To Belarus Mined In Volyn Region
1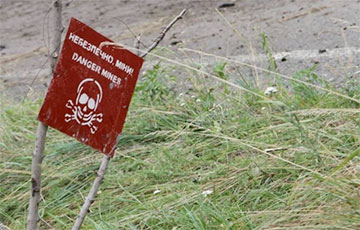 The 100th Brigade of Territorial Defense is preparing for a possible invasion.
The Ukrainian Territorial Defense Brigade has mined the area adjacent to Belarus in the Volyn region, the telegram channel of the 100th separate brigade reports.
"The brigade's command warns citizens living in the Volyn region's border settlements to be careful when visiting woodlands, driving on the roadsides, etc. Relevant units of our brigade carried out a set of engineering fences, including mines, in connection with the threat of invasion from the territory of Belarus. The locations are marked with signs reading "Mines!" The brigade command asks citizens to be careful and observe safety measures," the statement reads.