Poroshenko: Lukashenka Regime Undermines Security Of Ukraine And Entire European Continent
18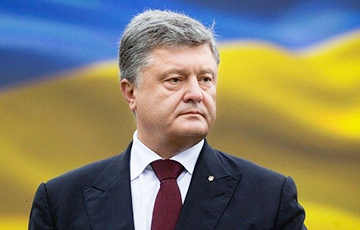 The future of Ukraine and Belarus is in a united democratic Europe.
Two years ago, the Lukashenka regime, blinded by the lust for power and the fear of its own people, cynically fabricated the results of the presidential elections in Belarus. With this criminal decision, Lukashenka actually surrendered the Belarusian statehood to the Putin regime — Petro Poroshenko reminded about this on his Facebook page.
He stressed that the Belarusian dictator must be punished for complicity in Russia's bloody aggression against Ukraine.
"Unfortunately, neither the West nor the Ukrainian authorities have found an effective way to support the Belarusian protest and prevent the defeat of the Belarusian democratic movement. The democratic world's hesitant response to repression and the usurpation of power by self-proclaimed President Lukashenka have given way to hope for his own strategic project to rebuild the Russian Empire. The first stage of the imperial operation was successful for Putin — Belarus was de facto annexed. And this success has opened up new opportunities for the upcoming armed aggression against independent Ukraine," Poroshenko notes.
"I have always warned that both Ukraine and the Western allies should take into account and prevent the potential use of the territory of Belarus by the Russian occupation forces for a large-scale invasion of the territory of our state. Unfortunately, my worst expectations came true. And instead of the promised Belarusian "tractors", Russian tanks drove to Ukraine, and lethal missiles flew. The Lukashenka regime deliberately chose the side of the aggressor in the war against Ukraine, and must bear responsibility and fair punishment for this, including due to increased sanctions. The Lukashenka regime is a threat to the security of our state and the security of the European continent," the leader of European Solidarity notes.
"I am convinced that in order to ensure our victory and effective European security, we must not only restore the territorial integrity of our state, including the Crimea, but also deputinize Russia, which will also lead to the democratization of Belarus. The future of Ukraine and Belarus is in a united democratic Europe!" summarizes Petro Poroshenko.