Two Strategic Defeats For Putin
15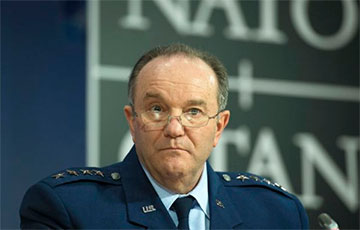 The former commander-in-chief of NATO forces in Europe has described the Kremlin's massive failures.
Retired general and former commander-in-chief of NATO Forces in Europe Philip Breedlove spoke in an interview with NV about Russian dictator Vladimir Putin's two strategic defeats and what he is now achieving.
"If you look at how this war was conducted initially, you can see that Putin's aim in its first stages was to destroy completely the Zelensky government and the existing state institutions in Ukraine to hand over power to loyal representatives. He expected that the Ukrainians would welcome him with open arms, the military campaign would be completed in a week, the West would not stand up for Ukraine," Breedlove told NV.
According to the former commander-in-chief of NATO forces in Europe, the Russian dictator suffered his first strategic defeat in the battle for Kyiv and then faced the consequences of his second strategic defeat around Kharkiv.
"Now he has reorganized and is trying to win the battle for Donbass. I still believe that his goal is unchanged - to remove the government of Zelensky and bring to power leaders absolutely loyal to Moscow. ... Having lost in a large-scale intervention, he is trying to achieve the same goal by seizing territory in Donbas piece by piece, exhausting the Ukrainian army, destroying the Ukrainian infrastructure and the Ukrainian economy," Breedlove is convinced.