Club Suddenly Burns Down In Occupied Horlivka During Important Occupier's Meeting
7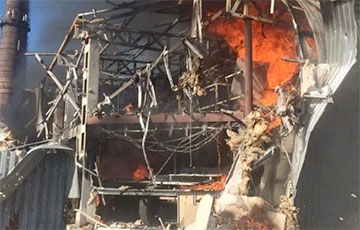 The building belonged to a "DPR MP".
A fire has broken out at the Bermuda club in occupied Horlivka, Donetsk region, journalist Denis Kazansky reported.
He wrote on his Telegram that an important meeting was taking place in the club, but "someone violated the fire safety regulations".
According to journalists, the Bermuda club in Horlivka belonged to a "DPR MP" and local criminal authority Yuriy Krykulenko, nicknamed "Benya".