35 Tons Of Infected Belarusian Tomatoes Returned From Russia
11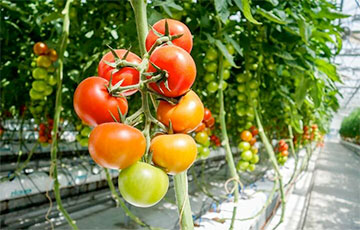 The pepino mosaic virus was found in tomatoes.
The pepino mosaic virus has been found in a warehouse in Belarusian tomatoes in Smolensk region, following the control of regulated products. Because of this, more than 35 tons of tomatoes were returned to Belarus, says Department of Rosselkhoznadzor of Bryansk, Smolensk and Kaluga regions.
"The products, weighing 35.5 tons, were sent to recipients from Moscow. In accordance with the requirements of phytosanitary legislation in order to prevent penetration and spread of the said dangerous quarantine object in the Russian Federation, the tomatoes were returned to the sender," the office said.
The place of origin of tomatoes has been specified as Minsk region.
Just last week, Rosselkhoznadzor found anti-inflammatory drugs and antibiotics in the baby food from two Belarusian enterprises.