Crimean Lessons: Lukashenka Has Something To Think About
11
Kirill Sazonov, site.ua
11.08.2022, 7:47

17,428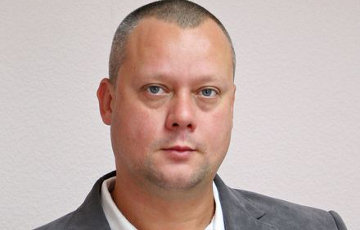 The front line is just a step away from Drazdy.
Trolling of the 80th level. After the explosions in the Crimea the Russian propaganda is somewhat confused. There's panic, traffic jams on the Crimean bridge, bewildered inhabitants at the TVs. Questions. The RF is subtly reporting an accidental detonation. Well, they are ashamed to admit that the air defence in Crimea is not capable of defending the facilities at all. "Noanalogue", you see. So they have to babble about detonation. And then there's the tough trolling.
The Ukrainian Defence Ministry says it cannot establish the causes of the fire, but reminds... about "fire safety rules and the ban on smoking in unauthorized places". The Russians ask for a comment from the White House, and it says "We support Ukraine's efforts to defend its sovereignty and territorial integrity". That is, interpret it as you want. That is, everyone is happy with everything, go on talking about detonation, we will nod with a clever look and try not to laugh...
By the way, Lukashenka, is there something to think about? From the airfield in the Crimea it is 200 km to the front line. And, you don't have to be a rocket scientist to know that it wasn't fired from the trenches. Is there still a desire to allow Putin to shoot at Ukrainian cities from your territory? Or is it time to start thinking? Belarus was the first country to support the Rashists in strikes against Ukraine. The first. And the only one we found on the map. No one knows exactly where Eritrea is. And here, it is just a step away...
Kirill Sazonov, site.ua