Adviser To Zelensky's Office On Explosions At Airfields In Crimea And Belarus: Consider It As Warning From Above
11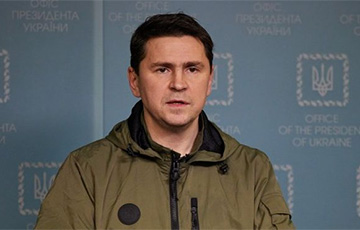 The karma will find everywhere.
The epidemic of "technical accidents" at military airfields in Crimea and Belarus should be seen by the Russian military as a warning from above.
This was reported by RBC-Ukraine, citing a Twitter post by Mykhailo Podolyak, advisor to the head of the Presidential Office.
"Forget Ukraine, take off your uniforms and leave. Neither in occupied Crimea nor in occupied Belarus can you feel safe. The karma will find you everywhere," he wrote.
We remind you that tonight there was information about explosions and flashes at the Ziabrauka airfield near Homel. According to the AFU General Staff, the airfield came under full Russian control in July this year.
Additionally, on August 9, powerful explosions could be heard at a Russian airbase in occupied Crimea near Novofedorivka. Afterwards, photos of the destroyed Russian planes appeared online.