Historian Drew Straight Line On Map Between Riga And Navahrudak Discovering 'Mystical' Fact
44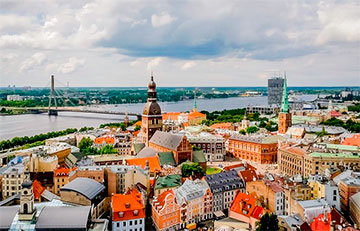 Is this a coincidence or not?
PhD in History Mikola Volkau discovered one interesting fact.
Imagine if you draw a straight line from the market in Riga to the market in Navahrudak (distance 388 km), then it will pass exactly through the Town Hall in Vilnius.
You can see two lines in the picture below: clear orange - just a straight line on the map, thin brown - a line for measuring distance, taking into account the curvature of the earth's surface. Just the last and goes through the Town Hall.
Is this a coincidence or not? If not, then a tempting hypothesis can be formulated. Remember that medieval Navahrudak was described as an unusually rich city, and the source of this wealth is unknown. This hypothesis explains the beginning of the Lithuanian capital in a different way. It seems that it did not just appear among the holy oak forests or in the favourite residence of one of the lords. However, the origin of the Grand Duchy of Lithuania will look somewhat different...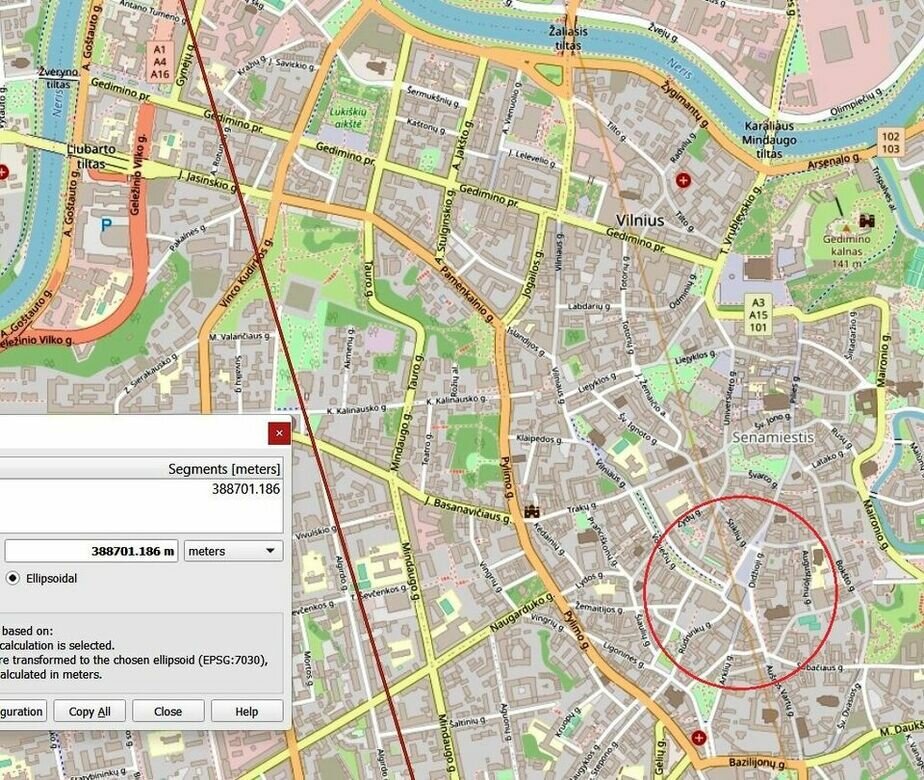 The plan of old Vilnius itself is an excellent source on the history of the city, but it is not so easy to read. When we look at the old streets, we subconsciously understand that they led to important places somehow, but we don't pay too much attention to their direction. Moreover, they are so strange and romantic. However, not so long ago there were no such tools to connect the micro and macro levels (streets and roads). Now everyone can do it. By the way, you can check my lines on QGIS!
Look, the line from Riga to Navahrudak goes exactly through the Green Bridge. Of course, it was already late, and the first bridge or ferry was near the castle. Further, the line passes along German street (Vokieciu), through the Town Hall and along Ostrobramska street. The latter, thus, initially led to Navahrudak (through Rudamina and Geranen). Directions to Kreva and Lida are later, when Lithuania gained strength and began to confidently expand its influence.
"It's a kind of metaphysical urban studies," a reader commented on Volkau's hypothesis.
"Even mystical," he replied.