Terrorist Girkin Detained In Crimea: Expert Spoke About FSB Special Operation
15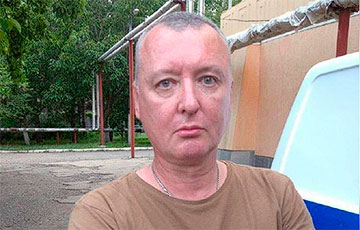 There was information that the ex-leader of the "DPR" militants is already at large.
The former leader of the pro-Russian militants Igor Strelkov-Girkin, who was allegedly detained by the Russian special services in occupied Crimea on August 12, was allowed into the Kherson region. Oleksiy Arestovich, the adviser to the Office of the President of Ukraine, stated this on the air of Feigin Live.
According to him, FSB officers in Crimea have already released Strelkov-Girkin.
In turn, Mark Feygin assumpted that the ex-leader of the pro-Russian militants in Donetsk went to the Kherson region, where, according to some reports, he should lead the defence, and then the counteroffensive of the Russian occupiers. According to the lawyer, the appearance of Girkin in Crimea may be part of the FSB operation, the purpose of which is to raise the morale of the Russian occupiers in Ukraine.
Arestovich stressed that initially, the Ukrainian society was very happy that actually, Strelkov's colleagues repressed him.
"But according to some reports, he was released. But this needs to be clarified. And they let him go to fight in the Kherson region," said an adviser to the Office of the President of Ukraine.
He added that Ukrainians have a chance to see this "heroic man somewhere near Snehurivka, going on the attack".
Recall that a few hours ago, the Russian media disseminated information that the special services of the Russian Federation detained Strelkov-Girkin in occupied Crimea. The ex-colonel of the FSB, according to social media, tried to get to the Kherson direction using a fake passport, which was issued in the name of Sergei Runov.
Earlier, Igor Strelkov-Girkin admired the accuracy of Ukrainian artillery and called the Russian army a "zoo". According to the ex-the colonel of FSB, the army of Ukraine created a special group which effectively destroys the most important objects of the Armed Forces of the Russian Federation on the front line.